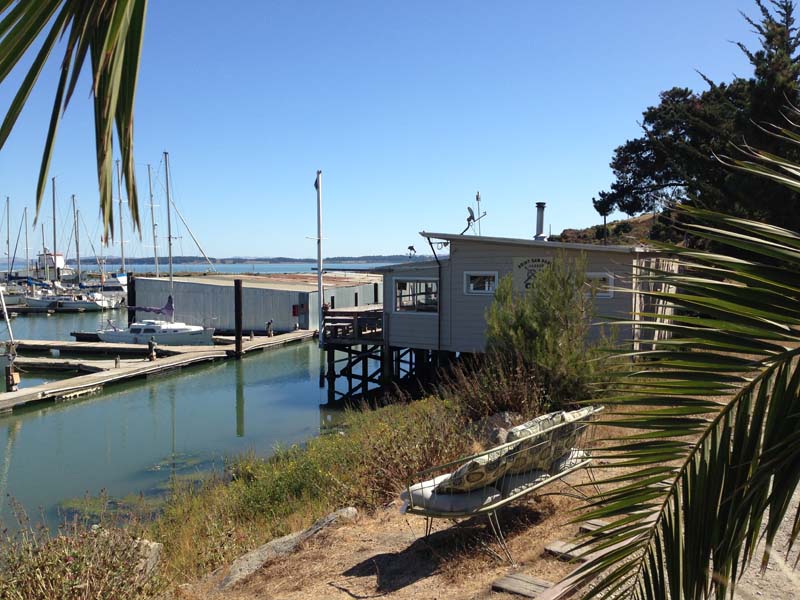 Amstock West is this Saturday and we hope to see you all there. Here is some update info about the event. Please also check the event page for last minute updates.
The Music
Since we first booked the venue, the big change has been that the day of music has been expanded from 1-8 pm. Some of you may want to be there earlier, some of you later (and the lucky ones will be there all day). Either way you're going to get served tasty beets:
Raw Beets will open the festival at 1pm and Beet The System will take the party home at around 7pm. In between we've got a lineup of old friends and new flavors — from the sweet sounds of Eric Smith & Austin McCutchen (of Grateful Shred) to the hip shaking beats of West African Highlife Band & former Fela Kuti guitarist Soji Odukogbe to the wild 80s vibe of Vincent Gargiulo National Park, and much more. We're still juggling a few things, so be open to surprise.
The Venue
If you're in the Bay Area, Point San Pablo Harbor is so close yet so far away. A 10-minute drive from the East Bay end of the Richmond Bridge, the moment you descend into the secluded marina at the tip of the Point Molate peninsula you'll hardly know there are 7+ million people nearby.
Aside from all the amazing live music that'll be going on all day at the Point San Pablo Harbor Club you'll be able to enjoy sweeping bay views, beautiful walks, vintage architecture, unique artifacts, inspiring art, and eager goats. The onsite restaurant Nobilis serves up delicious food and drink, something we tested out for ourselves a few weekends ago. We also heard some birds chirping from the hills that there'll be a taco truck for Amstock West.
What to bring
Think of it as a fun afternoon in the park with the sound of music luring you out of the sun and into the lounge (which happens to have an outdoor harborview porch).
PEOPLE: This is an all ages family event, so bring friends, kids, dogs, parents.
FOOD & DRINK: While there's plenty of food available for purchase (see above), feel free to bring snacks and/or a picnic. There may also be a BBQ going if you're feeling ambitious. The only thing the proprietor asks is that you don't bring in alcoholic beverages. There'll be beer and wine for sale throughout the event, both at the restaurant and at the club.
ESSENTIALS: Sunscreen, layers of clothing, some cash for drinks/food and donation to the organizers if you feel inclined.
PLAYTHINGS: Bring a frisbee, bocce balls, binoculars, acoustic instruments, kayak, playing cards, books, and/or whatever else keeps you comfortable and entertained in the great outdoors.
OVERNIGHT CAMPING: If you're coming from out of town and like to spend the night, there's a limited number of tent camping available. Reply to this email to make arrangements.
How to get there
You can either type "1900 Stenmark Dr, Richmond, CA 94801" into your digital little helper or follow the instructions below. You know you're on the right path when it gets bumpy and beautiful! (Please make sure you drive carefully especially if you're leaving after sunset, and have a designated driver if you plan on drinking).
Directions:
From the East Bay
– Take I-580 toward San Rafael/Point Richmond
– Right before the Richmond/San Rafael Bridge take exit 7A for Western Dr toward Point Molate
– Continue on Stenmark Dr N. Drive to Pt San Pablo Marina Road
– Turn right onto Pt San Pablo Marina Road
From the North Bay
– Get on Richmond/San Rafael Bridge
– After you get off bridge, take exit 7 toward I-80 E/Richmond Pkwy/Point Richmond
– Continue onto E Standard Ave (E Standard Ave turns slightly left and becomes Castro St)
– Use the right lane to take the ramp onto I-580 W
– see East Bay route above