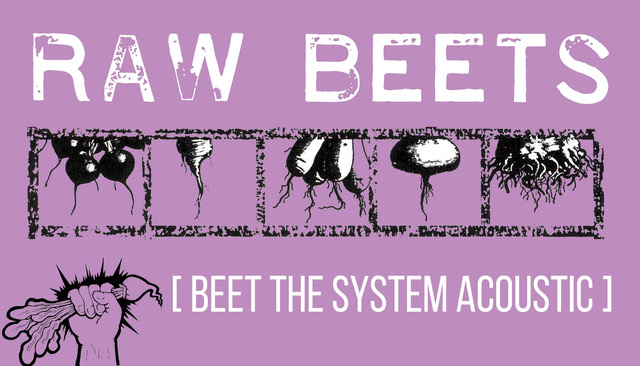 There are those of you who have wondered if it would be possible to one day hear our songs up close and personal, stripped down to their sociopolitical essence, with lyrical presence.


Well… wonder no more and welcome to the world RAW BEETS, an acoustic Beet the System offshoot featuring Baba Ndjhoni on ukulele, mando & vocals, Tim Kelly on upright bass, and Sven Eberlein on guitar and vocals, with special guests sprinkled throughout.
Raw Beets will make their debut on August 25th (5-7pm) as part of FDR's free summer acoustic series.
This will be followed by a very special double bill on August 29th (8.15pm, doors 7.30pm) at the fabulous Lost Church, a beautiful, intimate nonprofit performance space in the heart of The Mission.
Since music is always better in the company of good friends, we'll be followed at The Lost Church by The Overextended and for our set we'll be joined on stage by Lucy Nelligan, an exciting young fiddler on her hometown visit from Berklee College of Music.
The Lost Church is an intimate venue and shows very often sell out…..we recommend purchasing tickets in advance! Spread the word and we hope to see you there!