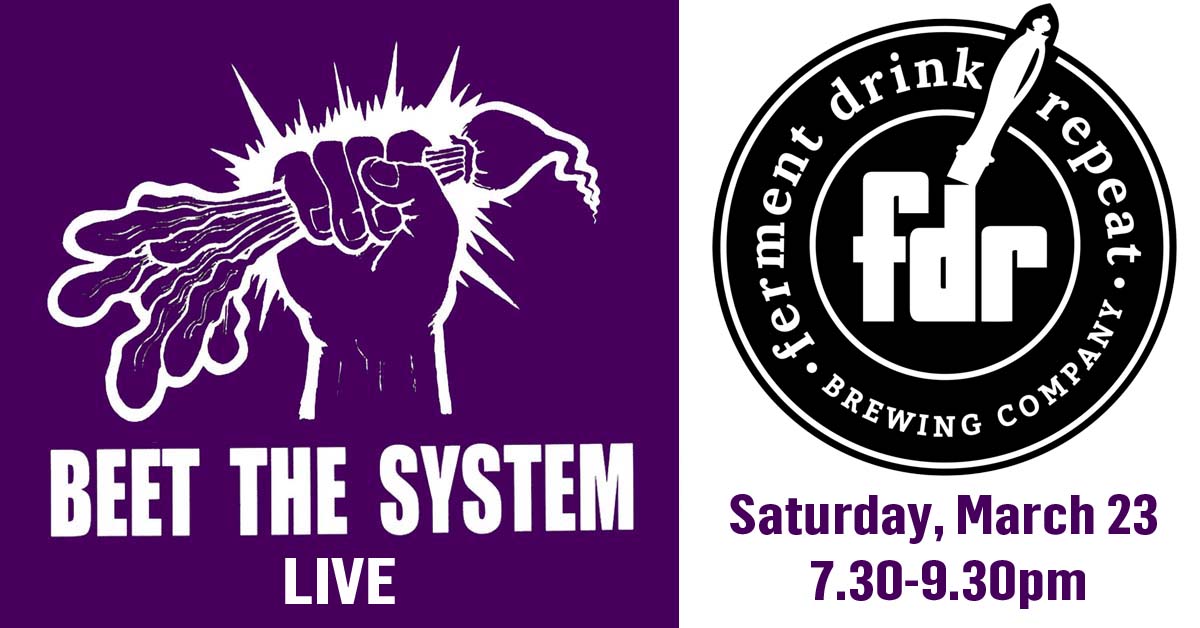 Please join us this month for a spring equinox double Beet dip!
We'll be jammin' on some rootsy tubers as well as several bunches of beetiful fresh originals as we return to The Bistro in Hayward on Friday March 22, to be followed by our San Francisco debut on Saturday March 23 at the FDR Brewery (Ferment Drink Repeat) in the City's Portola District.
Please make note of the 7.30 – 9.30pm showtime at FDR, which we know some of you will appreciate.
The Bistro Friday, March 22, 9 PM 1001 B St, Hayward, 21+ Venue info | Facebook event
Ferment Drink Repeat Saturday, March 22 7.30 – 9.30PM | 21+ 2636 San Bruno Ave, San Francisco Venue info | Facebook event